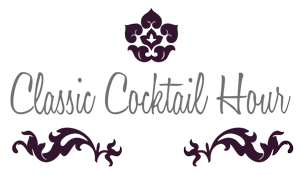 Classic Cocktail Hour (CCH) was a weekly event thrown by the Digitas NYC tech team from 2009 through 2011. Every Friday, once everyone was finished with their timesheets, folks would gather and enjoy the classic cocktail of the week (or guest bartender selection, for post-prohibition cocktails).
Over time, a website was created for featured recipes. Then: an iOS app, a Facebook page, even a little app to check timesheet status and print out a drink ticket.
The tradition is in the distant past now, with all of the original creators long gone from Digitas and off doing other things, but the recipes and posters remain. This site is a restaging of those original recipes and posters for posterity. The posters are designed to be printed out on two 11x17" pieces of paper.
Note that while we did our best to follow original recipes and cocktail-making techniques, these cocktails were made in bulk so the recipes may not reflect the current artisinal one-off style of drink making that is popular today.
Enjoy!